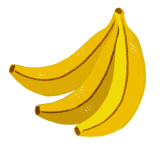 hey, im jen
I'm a multi-disciplinary designer and creative currently at Goodside building a mobile application to help users measure their carbon footprint and reduce their environmental impact.
Previously at Victoria Together rebranding and redesigning their platform. UI/UX designer at BlueDot designing products to help protect individuals around the world from the health consequences of global infectious diseases. Co-chapter lead of Hexagon UX Toronto, a community supporting and empowering womxn and non-binary folks in UX. Check out the conversation we had about my UX journey.
On the side — 🐰 Playlist curator, wannabe boxer, frequent giggler, and banana bread baker.
Currently Listening
Musk
Tash Sultana
Terra Firma
Reviver
Lane 8
Reviver
Starchild
Common Saints
Starchild EP
Promises
Cleo Sol
Mother
Currently Reading
How to Change Your Mind
Michael Pollan
Non-fiction
A New Earth
Eckhart Tolle
Non-fiction